The food Cart franchising industry is taking the business world in the present. The packages that the food cart franchising offers is enticing to the aspiring entrepreneurs of the modern world. Food Cart concept is one of the popular trends for the consumers. Here are some of the successful food cart franchises in the Philippines:
Potato Corner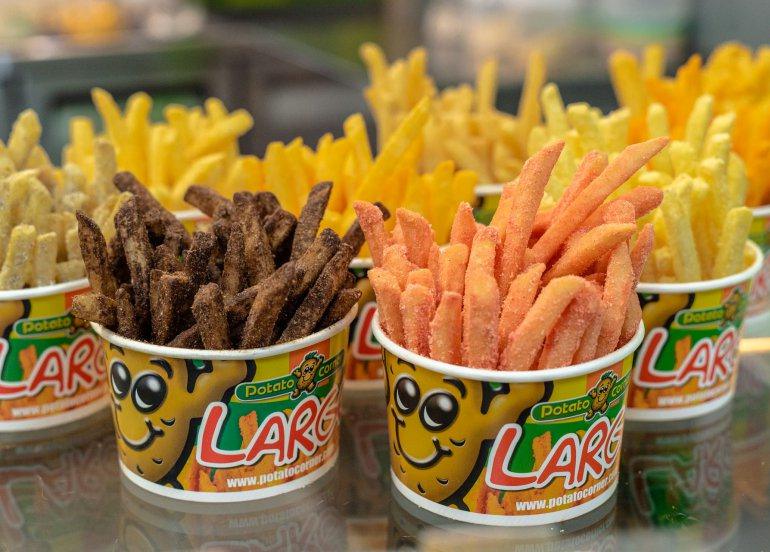 Potato Corner has been in the food industry for almost 26 years. They opened their first store in the Philippines in October 1992 and they started the franchising the year after. Throughout the years, Potato Corner has accumulated many awards for being excellent and well-loved brand in the business sector. In the three consecutive years since 2003, they have won as the Best Franchise of the Year and The World's Best Flavored Fries.
Capital Requirement: PHP 230,000 – PHP 1.2 M 
Initial Franchise fee: PHP 100,000
Royalty Fee: N/A 
Marketing Fee: N/A 
Franchise Term: 5 years 
Inclusions
Cart/Kiosk
Crew Training
Franchisee Training
Basic Supplies
Small Equipment
Franchise Products
Flavored Fries
Barbeque
Chili Barbeque
Sour Cream
Cheese
Fancy Fries
Steps in franchising Potato Corner: 
The applicant must prepare all the important documents in able to fasten the process of franchising. The following documents are:
Valid IDs
Letter of Intent – the applicant must include the location (include also the map of desired location) and the reason of franchising.

The team of potato corner will review and identified the interest of the applicant then a location visit may be done after that.

Contact Details 
Phone Number: 534-5846
Website: www.potatocorner.com
E-mail Address: iwantfranchise@potatocorner.com
Zagu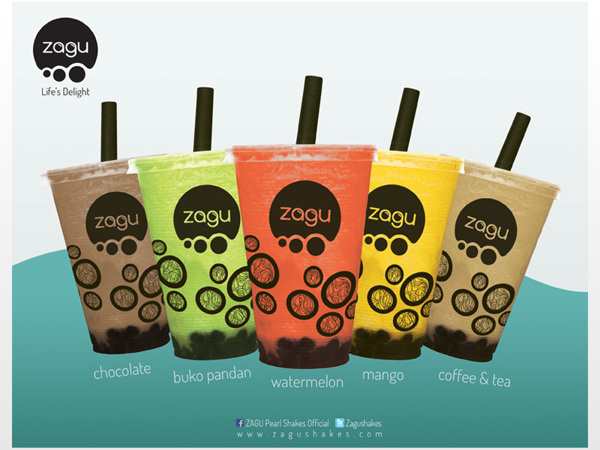 Zagu was founded in April 1999 by an enterprising woman who got a degree in Food Science from the University of British Columbia in Canada. Zagu is committed in achieving excellence in everything by putting the customer first in everything. The franchise stores of Zagu can be found in numerous malls, school, roadside, or even in the supermarkets.
Capital Requirement: PHP 370,000 – PHP 450,000 
Initial Franchise Fee: no franchise fee
Royalty Fee: N/A 
Franchise Products
Main Product– mixed shakes with Tapioca pearls
Café Latte
Hazelnut Cappuccino
Mocha
Jamocha Almond
Pearl Milk tea
Melon, Watermelon, Pineapple, and Buko Pandan
Cookies and Cream
Ube Vanilla, black forest, and Halo-halo
Chocolate, choco crumble, choco caramel
Natural mango, natural dalandan, and natural four season
Optional additional add-ons: pearls, corn kernels, red mongo beans, rice crispies, choco bits, and crystals. 
Inclusions
Specially discounted price for purchases
Authorized Zagu logo and trademark
Zagu standard uniforms
Crew training
Customized operational system
Continuous marketing support

Steps in franchising Zagu:
The applicant must complete the initial questionnaire form
Initial Interview
Recommendation
Payment for initial deposit
Submission of the application form and requirements
Interview of the Applicant
Post Approval meeting
Contact Details
Website: www.zagushakes.com
Telephone Nos: (02)687-4432 , (02)687-4404, (02)687-5709
E-mail: sales@zagushakes.com
Address: #52 West Capitol Drive, Bo. Kapitolyo Pasig City, Philippines
Snack-A-ttack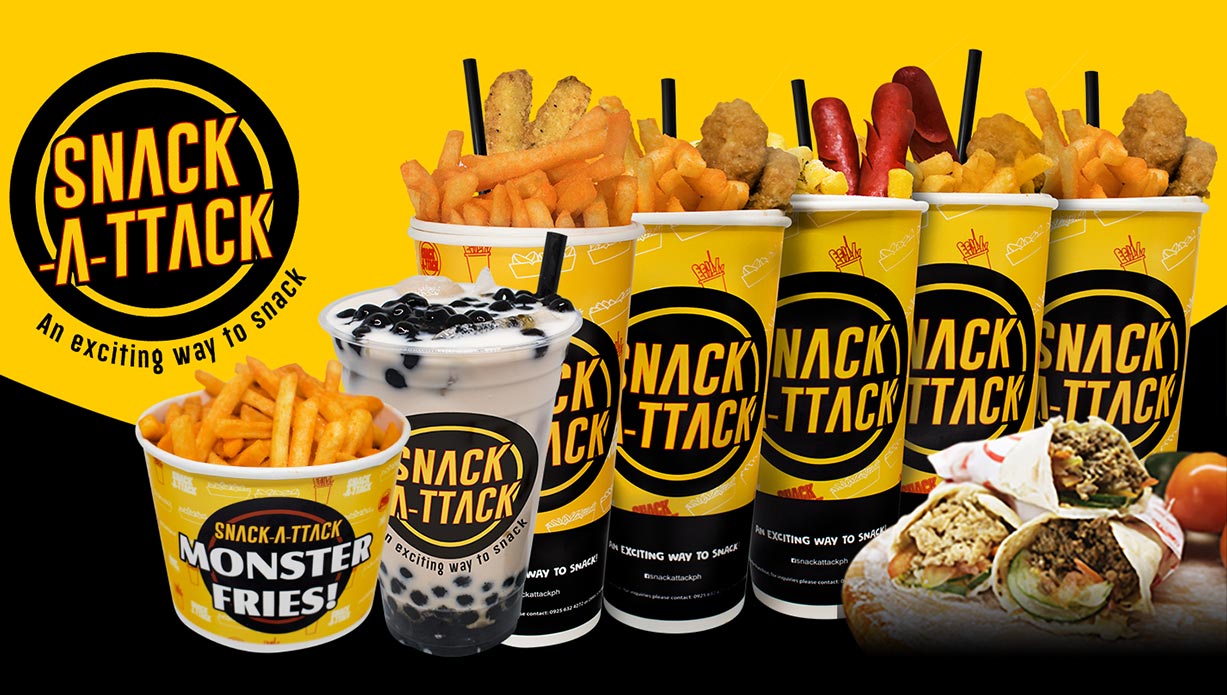 Noel Andres was the founder of Snack-A-ttack. The term 'Snack-A-ttack was taken by jargon in the medical field that Andres used more often since Andres was a former medical representative. The company aims to continuously innovate and satisfy the customers.
Capital Requirement: PHP 399,000- PHP 550,000 
Initial Franchise Fee: N/A 
Franchise Term: 3 years 
Inclusions
Lightweight food cart
Training and seminar
Set of equipment
Pre-opening and Grand opening assistance
Mascot appearance
Site evaluation
Marketing support

Steps in franchising Snack-A-ttack:
Must prepare the necessary documents such as Letter of Intent (State the reason of franchising, the location, and the photo of the location) , and 2 Valid IDs.
The team will meet face to face
Location evaluation
Mandatory training
Contact Details
Address: RNL Food Concepts Inc. 3/F Rm. 302 palm Square Building, Alabang Zapote Road, Pamplona, Las Pinas City, Metro Manila, Philippines
E-mail: info@mlfoodconcepts.ph
Telephone No: 02 813 6814/ 02 806 0383
Facebook Page: officialsnackattack.ph
Fruitas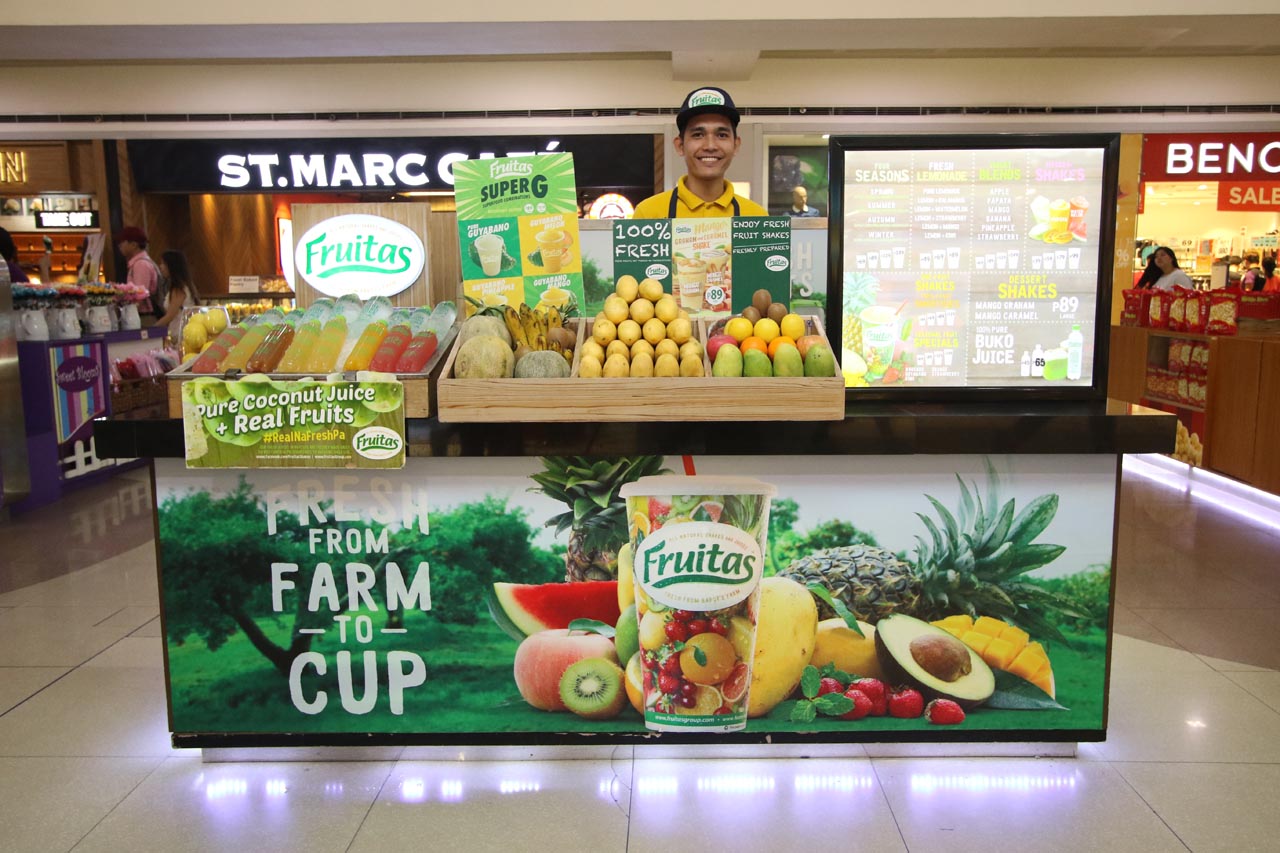 The first store was established at SM Manila in 2002. The company offers a variety of smoothies, shakes, and juices that are made out of fresh fruits. Fruitas Holdings, Inc. aim to provide fresh, healthy, and affordable products that will satisfy the people. 
Initial Franchise Fee: PHP 300,000 – PHP 1.5 M 
Franchise Term: 1 year 
Franchise Products
Two-Fruit Smoothies (Flavors: Melon and Mango, Mango and Carrot, Mango and Banana, Pineapple and Mango, Mango and Apple)
One Fruit Shakes (Flavors: Banana, Mango. Sweet Corn, Melon, Lychee, Apple, Carrot)
Dessert Shakes (Flavors: Mango Caramel, Mango Graham)
Four Seasons (Flavors: Winter, Summer, Spring, Autumn)
Calamansi, Dalandan, Guyabano

Inclusions
Food Cart
Documents and business permits
Trade Name
Uniform
Franchise Manual Kit
Marketing Flyers
Basic equipment
Orientation
Grand Opening assistance

Steps in franchising Fruitas:
The applicants must complete the application form that can be found at the official website of fruitas.
Submit the necessary documents such as Letter of Intent, Vicinity map of the location site, and the photograph of the location site.

Contact Details
Address: 60 Cordillera Street, Corner E. Rodriguez Sr. Avenue, Brgy. Dona Josefa, Quezon City
Telephone Nos: 63 2 330 2889, 63 939 101 0101, 63 947 101 0101
E-mail Address: info@fruitasgroup.com
Famous Belgian Waffle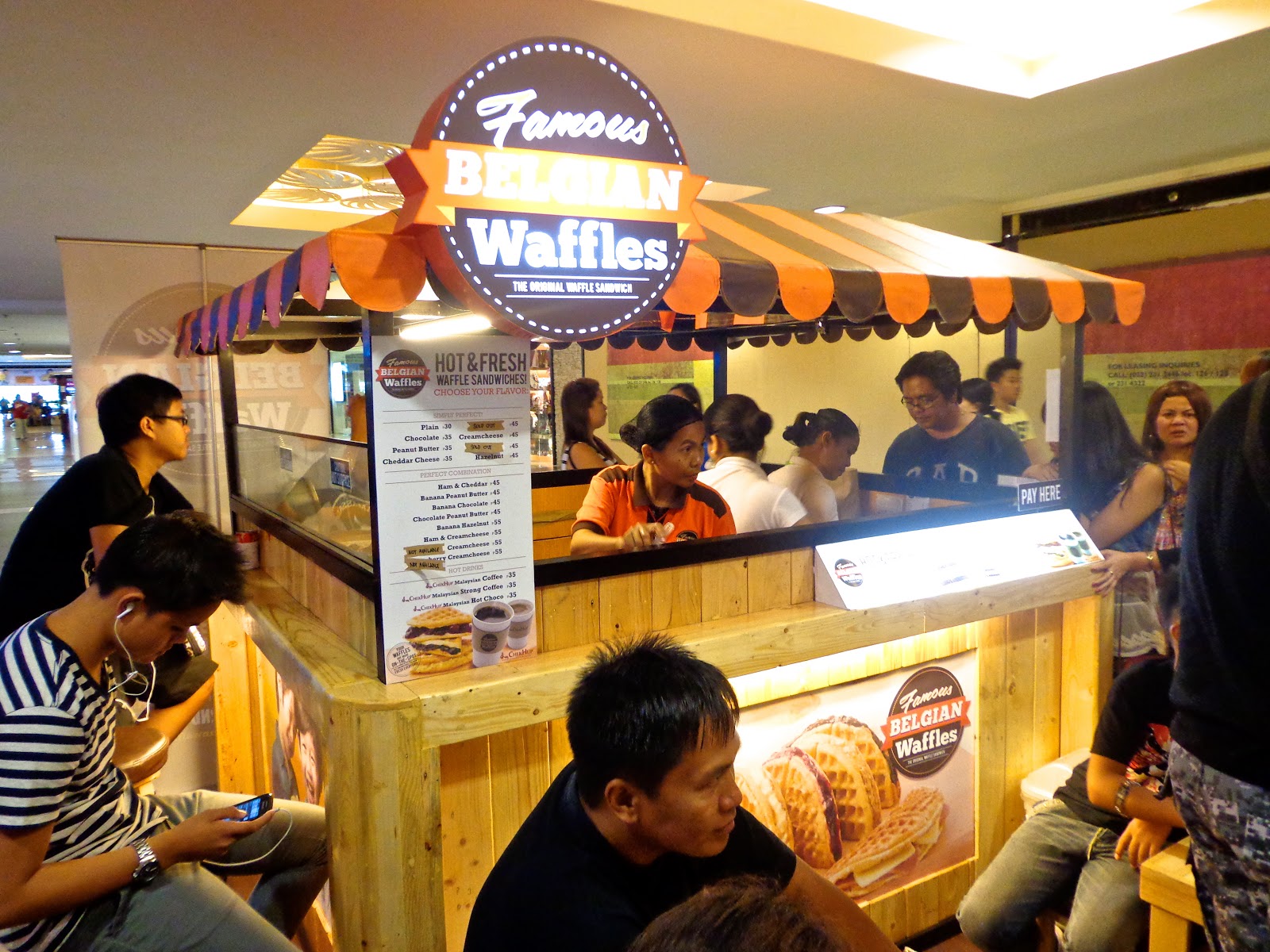 Famous Belgian Waffle was founded on September 16, 2012. This brand is love by many because of its outstanding quality products. Aside from the food cart, Belgian Waffle also caters events such as weddings, graduation party, and birthdays. 
Initial Franchise Fee: PHP 380,000
Royal Fee: 3% of gross sales 
Franchise Term: 3 years 
Inclusions
Company Trademark
Cart
Uniforms
Basic Equipment and supplies
Crew Training
Assistance and Orientation
Business Operating System

Contact Details
Website: www.famousbelgianwaffles.net
E-mail: famousbelgianwaffles@gmail.com
Address: Unit 30H Excelsior Tower 2, Eastwood City Libis, Quezon City
Telephone Nos: 703-1813, 09 331 415 044