Filipinos are always budget conscious and food lovers. They eat more than three times a day and even have a midnight snacks. So for those who are thinking to start their business ventures, franchising a food cart might be a good idea, and to help you get started on what franchises you can choose from then here are the five siomai food cart franchises in Philippines:
Siomai Fast Bites
Best Affordable Siomai Food Cart Franchises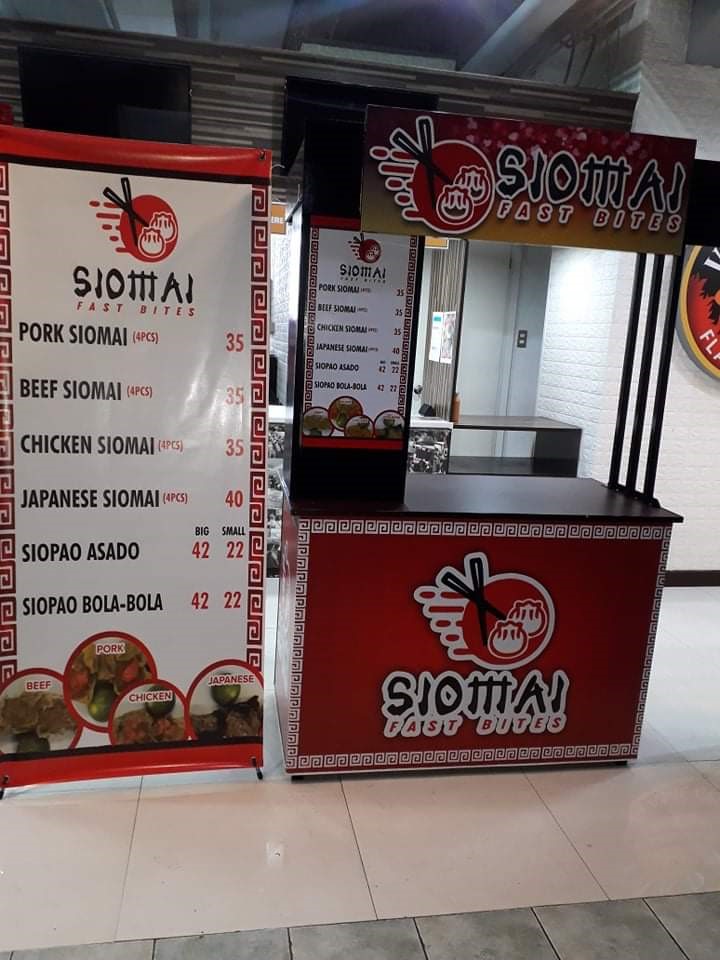 Siomai Fast Bites is one of the franchise concept of TC Franchising. It is one of low cost food cart franchise in the country and has reached a numerous branches nationwide.
Franchise fee: PHP 35k for single, 45k for 2-in-1 and 55k for 3-in-1
Franchise Products
Pork Siomai
Beef Siomai
Chicken Siomai
Japanese Siomai
Siopao
We have a separate page for details click here to see the details.
Contact Tristan at 0915.6385699 for inquiries!
Siomai House
Best Profitable Siomai Franchises (High End)
Siomai House was owned by Bernabest Food Products Inc. They are known for their delicious siomai yet affordable to the students who lived on daily allowances alone.
Franchise Fee: PHP 250,000 (non-refundable)
Franchise Products
Shrimp Siomai
Pork Siomai
Beef Siomai
Pork and beef combination
Pandan flavored juice
Banana flavored gulaman
Inclusions
Cart
Freezer
Steamer beverages dispenser
Advertising signs
Sets of Uniforms
Free delivery of items for 3 weeks
Contact Details
Address: 118 D. Arellano St., Bagong Barrion, Caloocan City, Philippines
Telephone Nos: 447-6523, 363-0226,332-0208
Fax:362-1902
E-mail: siomaihouse@yahoo.com.ph
Website: www.siomaihouse.blogspot.com
Master Siomai Food Cart Franchise
Another Great Profitable Siomai Food Cart Franchises (High End)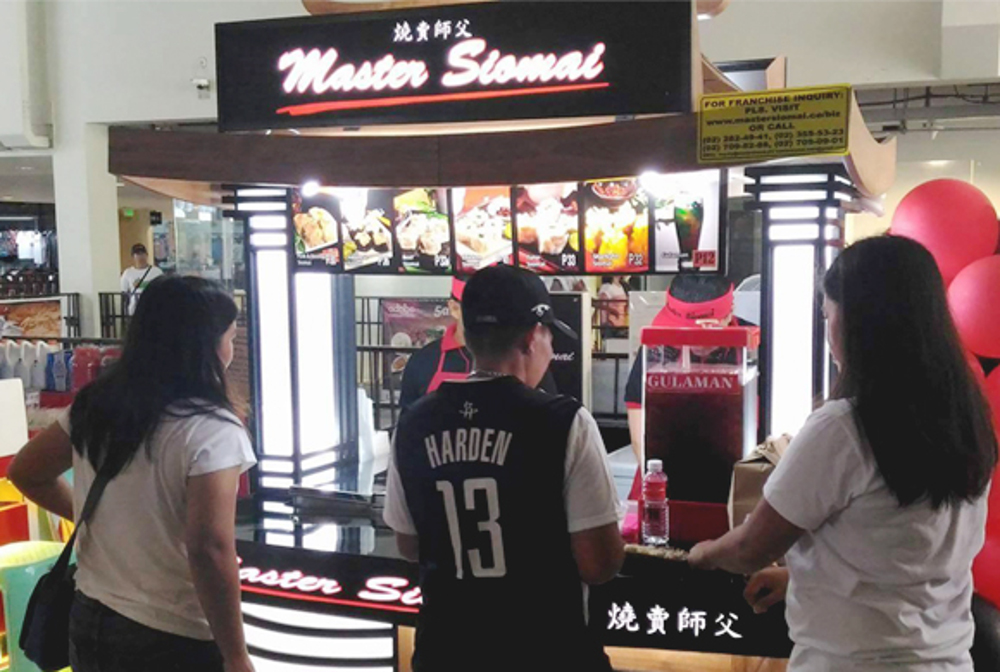 Master Siomai was developed by Masteriffic Foods. They are known for its authentic Japanese taste due to its sea weed coating the siomai. Master Siomai has already over 600 stores in the Philippines. The company has branches in some major malls like Gaisano, Ayala, Puregold, Waltermart, Robinsons, and Savemore. Their products have a variety of flavors that Filipino can't get enough of. The primary motivation and goal of Master Siomai is to provide high quality products and efficient system for everyone.
Franchise Fee: PHP 280,000
Royalty Fee: N/A
Franchise term: 3 years
Franchise Products
Beef Siomai
Pork Siomai
Shrimp Siomai
Tuna Siomai
Pork and Shrimp combination
Inclusions
Food Cart
Complete Kitchen wares
Uniforms
Cleaning Supplies
Electric Stove
Plastic Container
Stainless Siomai steamer
Plastic Juice Container
Business Assistance
Steps in franchising Master Siomai
1. The applicant must look for the location
If the location is within the mall, Master Siomai require an award notice before site evaluation
If the location is around the street, school, or terminal, Master Siomai requires the applicant to have written agreement with lessor before the site evaluation
A 50% is require to be deposited before the food cart construction.
The applicant will attend Business Operation Meetings.
2. Orientation for the crews
3. Training for the crews
4.Signing of Franchise Agreement
5. Full payment
Contact Details
Address: 88 C. Arellano St., Brgy. Ibaba, Malabon City, Metro Manila, Philippines
Telephone Nos: 282-4941/ 709-0901
E-mail: inquiry@mastersiomai.ph
Website:www.mastersiomai.com
Siomai Goodness
Siomai Goodness was established in March 2010. They offer variety of siomai flavors that the customers can choose from. They are well-known for their complemantary own recipe chili garlic sauce in sesame oil with special soy sauce. The name 'Siomai Goodness' was derived from the expression of many Filipinos "Oh my goodness" which means the appreciation or satisfaction. The company aims to provide quality siomai products that are affordable and eye excellent to the customers.
Franchise Products
Pork Siomai
Pork-Shrimp Siomai
Longganisa Siomai
Tocino Siomai
Asian Siomai: Chinese, Japanese and Oriental
Benefits of Franchising Siomai Goodness
It is a recognized foodcart brand that can guarantee the applicant a success
The Franchisee can secure a huge amount of profit
There is a high chance of success due to its business model
Steps in Franchising Siomai Goodness
Study carefully the terms and conditions of franchising Siomai Goodness
Check the rules and regulations, as well as the laws on chosen location
Submit all the necessary documents
Contact Details
E-mail: siomaigoodness@gmail.com
Dimsum Temple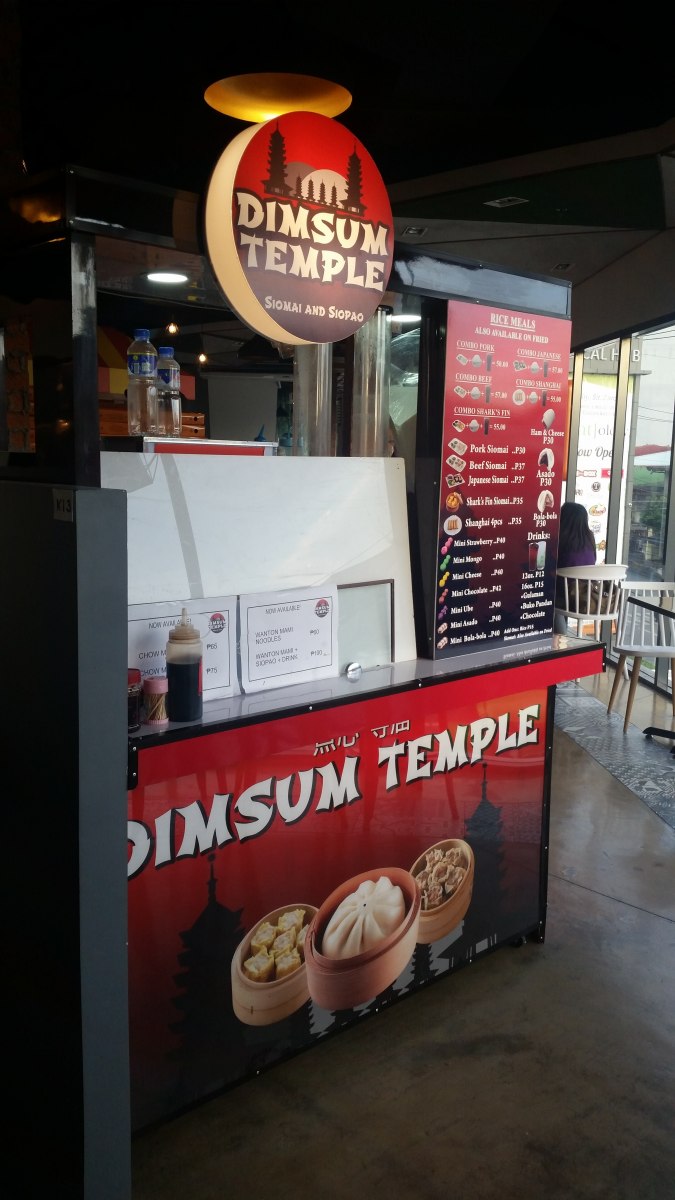 Dimsum Temple was developed by Fab Suffrage Inc. They are known for their scrumptious line of siomai.
Franchise Fee: PHP 59,000
Royalty Fee: N/A
Franchise Products
Traditional Pork Siomai
Traditional Shrimp Siomai
Beef Siomai
Japanese Siomai
Siopao
Dumplings
Inclusions
Crew Training
Basic equipment and utensils
Trademark name and logo
Siomai Steamer
Cart
Sauce Dispenser
Sets of Uniform
1,000 worth of sample products
Training
Contact Details
Website: http://fab.ph/
Phone No: 0917-1254451 / 0939-9163425 / (02) 219 5869
Address: #17A Ground flr. St. Martin Bldg. Westpoint St., Cubao, Quezon City, Philippines